Alex Armendariz
Job Title:
Associate Director, Performance Development
Resume
Alex Armendariz has worked in pharma/bio for over 16 years applying his knowledge and expertise to manufacturing and quality systems. He has worked to develop state-of-the-art technical training and quality programs in a cGMP environment. His career began by working as an aseptic operator in a contract manufacturing sterile injectable facility, followed by various roles in quality documentation control, manufacturing management of APA areas, and training.   
Alex has increased recordable and effective training events consistently year to year. He has implemented systems for compliance, employee onboarding, training event tracking, and job requirement competencies. Alex has developed compliance training programs on topics including but not limited to GxP refreshers, audit responses, regulatory updates, and Corrective Action Preventive Actions (CAPAs).
Alex has experience leading key initiatives and establishing new processes in a remediation environment. He has led key continuous improvement initiatives including skills balancing, cycle time reduction, and reducing defects.
Alex Armendariz has a B.A. in Communications, an M.S. in Instructional Design and Technology, and is a certified Lean Six Sigma Black Belt.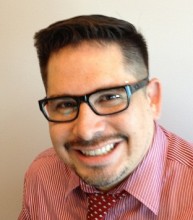 Address:
Grifols Biologicals Inc.
90032
Los Angeles
,
CA
United States
California US