Ben Locwin
Job Title:
Head of Training & Development, Risk and Decision Sciences
Resume
Dr. Ben Locwin is a highly-sought after author, speaker, and leader in the pharmaceutical industry, where his focus is on strategic leadership, quality improvement, statistical process control, and interpersonal psychology.  He also is an active professor of business management and psychology/neuroscience courses, and consults for a variety of industries including pharmaceutical, chemical, food and nutrition, academic, psychological sciences, and forensics.
He has been elected to the Association for Psychological Science, the American Psychological Association, the American Society for Training and Development, the Society for Industrial and Organizational Psychology, and is on the board for the Association for Pharmaceutical Sciences Nutraceuticals and Natural Products Chemistry Focus Group.  He frequently writes about a number of science and healthcare-related topics in magazines and books.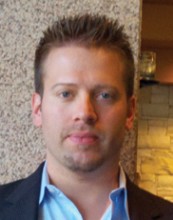 Address:
Lonza Biopharmaceuticals
NH
Portsmouth
,
NH
United States
New Hampshire US