James Hewlett
Job Title:
Professor of Biology, Director of Biotechnology
Resume
Professor Hewlett is a Pre-med graduate of Bucknell University (B.S. in Biology) and the University of Connecticut (M.S. in Physiology/Marine Science). After graduating from the University of Connecticut, he entered a doctoral training program within the Department of Pharmacology and Physiology at the University of Rochester, where he worked on adenoviral vectors for gene therapy.  Professor Hewlett currently serves as the Director of Biotechnology/ Biomanufacturing at FLCC.  In addition to teaching, he serves as the New York Hub Director of the Northeast Biomanufacturing Center and Collaborative (NBC2).  He also serves on the Editorial Board of the National Center for Case Study Teaching in Science and the Editorial Board of The American Society of Cell Biology's CBE Life Sciences Education journal.  He serves on the Advisory Board for Rochester Institute of Technology's Center for Bioscience Education and Technology (CBET) and is a member of the Steering Committee for the University of Georgia's RCN-UBE Course-based Undergraduate Research Experiences Network (CUREnet).
Professor Hewlett's active areas of scientific research include molecular indicators of stress in corals and the use of biomarkers for the early detection of symbiotic breakdown, the employment of non-invasive DNA-based mark and recapture methods in population ecology studies, and the study of macro-level indicators of stress in tropical coral reef ecosystems.  The coral reef research is conducted in collaboration with Dr. Bruce Jackson at the University of Massachusetts at Lowell under the Research Integrating Molecular and Environmental Science Program.  The goal of the RIMES program is to markedly increase the number of underrepresented minorities and women investigators in the environmental sciences.  Professor Hewlett is the National Coordinator for Community Colleges under the RIMES Program, and also serves as the National Coordinator for Reef Check activities for the island country of Montserrat where RIMES student scholars conduct their environmental research under the mentorship of a team of international scientists.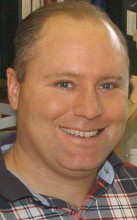 Address:
Finger Lakes Community College
14424
Canandaigua
,
NY
United States
New York US