Joseph Lingle
Job Title:
Head, Organizational Effectiveness, Learning & Development
Resume
Joe Lingle joined the Sandoz North America team in December 2013 to lead the organizational effectiveness, learning and development function, having previously worked in another division of Novartis (Vaccines & Diagnostics) since May 2009.  Joe started at Novartis as the Head of Bulk Manufacturing at the Holly Springs, NC site where he was responsible for leading the bulk manufacturing team as well as the acceleration of their adjuvant line.  In October 2009, Joe was appointed Head, Global Program Integration and joined the TechOps Leadership Team.  In this role, Joe was responsible for leading global, cross-functional project teams in developing integrated strategic and operational plans, improving operations, and ensuring efficient governance of the operations management team.  During his tenure, Joe also worked on a development assignment in Global HR where he supported the Global Public Health & Market Access (GPHMA) team as their HR business partner. 
Prior to joining Novartis, Joe held manufacturing, logistics, supply chain, and engineering positions of increasing responsibility with Merck and GSK.   Joe's role at GSK at his time of departure was Director of Facility Operations.  Prior to working in the pharmaceutical industry, Joe spent 8 years with a design/consulting engineering firm.
Joe has a Bachelors and Masters in Engineering, both from Villanova University. He is also a licensed Professional Engineer in the Commonwealth of Pennsylvania and a Senn-Delaney (Leadership Edge/Live The Values) accredited facilitator.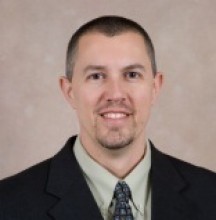 Address:
Sandoz
506 Carnegie Center,
Suite 400
08540
Princeton
,
NJ
United States
New Jersey US