Lee Landeen
Job Title:
Director, Process Development and Manufacturing
Resume
Lee Landeen received his BS and MS in Microbiology from the University of Arizona and his PhD in Bioengineering from the University of California, San Diego.
His professional career has been spent in the areas of research, preclinical studies,  product development, process development, method development, biomaterials, bioreactor design, and manufacturing  in the fields of tissue engineering and regenerative medicine at Marrow-Tech, Advanced Tissue Sciences, Advanced BioHealing, and Shire.  He holds 8 patents/applications and has authored 19 manuscripts/book chapters.  He is an active member of the American Association for the Advancement of Science (AAAS), the American Society for Cell Biology (ASCB), the Parenteral Drug Association (PDA), the International Society for Pharmaceutical Engineering (ISPE), and the American Association of Tissue Banks (AATB).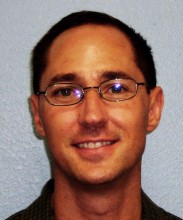 Address:
Shire
10933 N. Torrey Pines Road, Suite 200
92037
La Jolla
,
CA
United States
California US