Lisa Stillwell
Job Title:
Product Development Manager, Synthetic Biology
Resume
Lisa Stillwell has been a product manager at Life Technologies, Inc. (Carlsbad, CA) since 2006 and at Stratagene, now part of Agilent, in San Diego, CA, 2004-2006. Prior to her product management roles, she was instrumental in launching a bioinformatics software company called OmniViz, Inc., which was purchased by BioWisdom (Cambridge, UK) in 2007. Ms. Stillwell has extensive experience in molecular biology, microbiology, and bioinformatics.  She was a research scientist studying radiation-induced carcinogenesis and genetic profiling of subsurface microorganisms while managing a molecular biology core facility at Pacific Northwest National Laboratories in Richland, Washington (1989-2000) and a medical technologist in various hospital laboratories between 1978 and 1989. Ms. Stillwell currently teaches for the Biotechnology Program at MiraCosta College in Oceanside, CA and is an industrial representative on the advisory boards for the Biotechnology Program at MiraCosta College, for the Northeast Biomanufacturing Center and Collaborative (NBC2), and for student networking events at University of California, San Diego. 
Ms. Stillwell received her undergraduate degree in microbiology from University of California, Los Angeles and her Masters in Biology from Washington State University, in Pullman, WA. She has authored or co-authored seven peer-reviewed publications and is on three patents.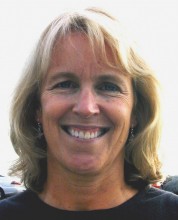 Address:
Life Technologies Inc.
92008
Carlsbad
,
CA
United States
California US