Linda Rehfuss
Job Title:
Associate Professor of Biology and Biotechnology
Resume
Dr. Linda Rehfuss is currently an Associate Professor of Biology and Biotechnology at Bucks County Community College in PA. Prior to this position, she served from 2002 to 2010 as both a faculty member and an academic dean of the division of Mathematics, Science and Advanced Technology at Montgomery County Community College (MCCC) in PA. Some of Dr. Rehfuss' expertise in the higher education sector includes experience with course development, program development, articulation agreement development, and academic program reviews. In 2010 she served as the co-chair for MCCC's 5-year Periodic Review Report to Middle States, the academic accrediting agency responsible for community colleges in the region.  Dr. Rehfuss has successfully garnered grant funding (as a Principal or Co-Principal Investigator) totally over $10,000,000 from the National Science Foundation and the U.S. Department of Labor.  Dr. Rehfuss has served as an external evaluator for academic program reviews at other higher education institutions, a reviewer for several biotechnology textbooks and an evaluator for grant-funded programs.
Preceding her career in the higher education sector, Dr. Rehfuss held several positions in the pharmaceutical industry in the Philadelphia region.
Dr. Rehfuss educational background includes earning a Bachelor of Science degree in Biology from St. Lawrence University, a Ph.D. in Biology from Syracuse University and a postdoctoral fellowship at Oregon Health Sciences University.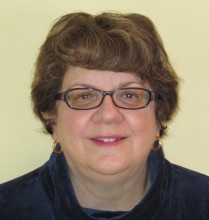 Address:
Bucks County Community College
18940
Newtown
,
PA
United States
Pennsylvania US